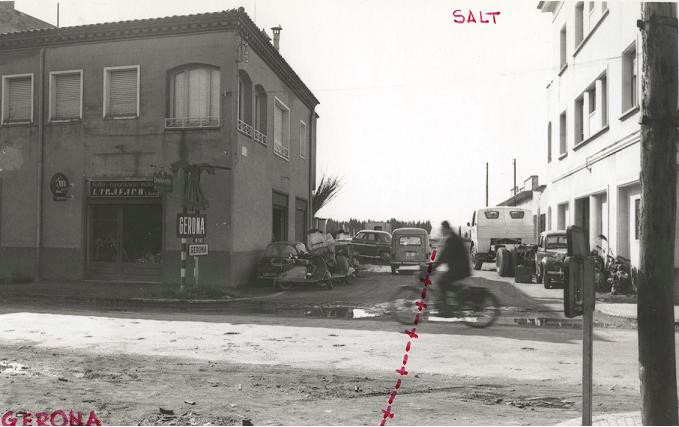 What do our customers think?
Excellent

Mariona
Good motorcycle repair service. If you have a time reserved in advance, it will be quick to manage to leave the vehicle and, as has been my case, they will leave you a courtesy vehicle to use until you can pick up yours. The afternoon hours are from 3:00 p.m. to 7:00 p.m. For me, the only drawback is that they don't close later, but it's a small drawback. All very correct.
23/08/2022
Jesús
A company that has been modernized throughout its life and with unbeatable customer service.
23/04/2022
Jaume
I bought a new nmax 125 on a Thursday morning and the same afternoon I already had it registered and ready to take it with me. Very fast and good service.
14/02/2022
Aarón
5-star dealer in Girona. The entire purchase process has been perfect. Advice, professionalism, service and kindness. Not a negative point to highlight. Very happy with the purchase of his motorcycle. Totally recommended!!!
18/06/2019
Roc
Great experience! Very happy with the treatment received. It has resolved all my doubts and I have been able to test the bike without rushing. They are great professionals. I recommend it. Thank you so much!!
05/04/2020
Ildefons
I have brought the type Yamaha Tenere 700 to carry out the revision and I have received an extraordinary service and treatment. Thanks to all the team!
08/05/2022
Adrià
Excellent for the recamvis team. Fast and very good treatment. Flawless!
19/04/2022
Ramon
Magnificent workshop 5 minutes from the center of Girona, an excellent team!
07/09/2022
Alex
Spectacular treatment of all workers, both commercial and mechanical, I have been very well attended !!
20/05/2022
Paco
I have taken my motorcycle for review and the treatment has been unbeatable, and the professional advice of 10. Very happy to finally have found a reliable and 100% professional workshop in Girona.
30/03/2022
Albert
Official Yamaha dealer in the province of Gerona. Very good service, test bikes and impeccable workshop.
26/09/2020
Mima
A positive experience, with very pleasant treatment, professionalism on the part of the salesperson who has explained to me in detail the operation of the motorcycle, I was able to try it before buying, I am very grateful for everything
06/12/2022